I was born and raised in Costa Rica and came to the US in 2003 on a soccer scholarship to Virginia Commonwealth University. After graduating VCU as an Electrical Engineer and Physicist, I started working for Micron Technology in Virginia.  I've been with Micron since; 8 years in VA, 4.5 years in Taiwan and I've now been in Boise for two years.
I finished my first triathlon in 2008, and I've raced every distance since. I've finished seven full Ironman (IM) races, with a goal to complete one full IM in each continent. That goal was was achieved upon completing Ironman New Zealand in 2018. I've qualified to IM 70.3 World Championships in the M35-39 category and last year I decided to become a USAT certified coach and have been a TriTown coach since receiving that certification. Today I'm sharing my experience "Everesting", and becoming the first person in Idaho to complete "Everesting 10K".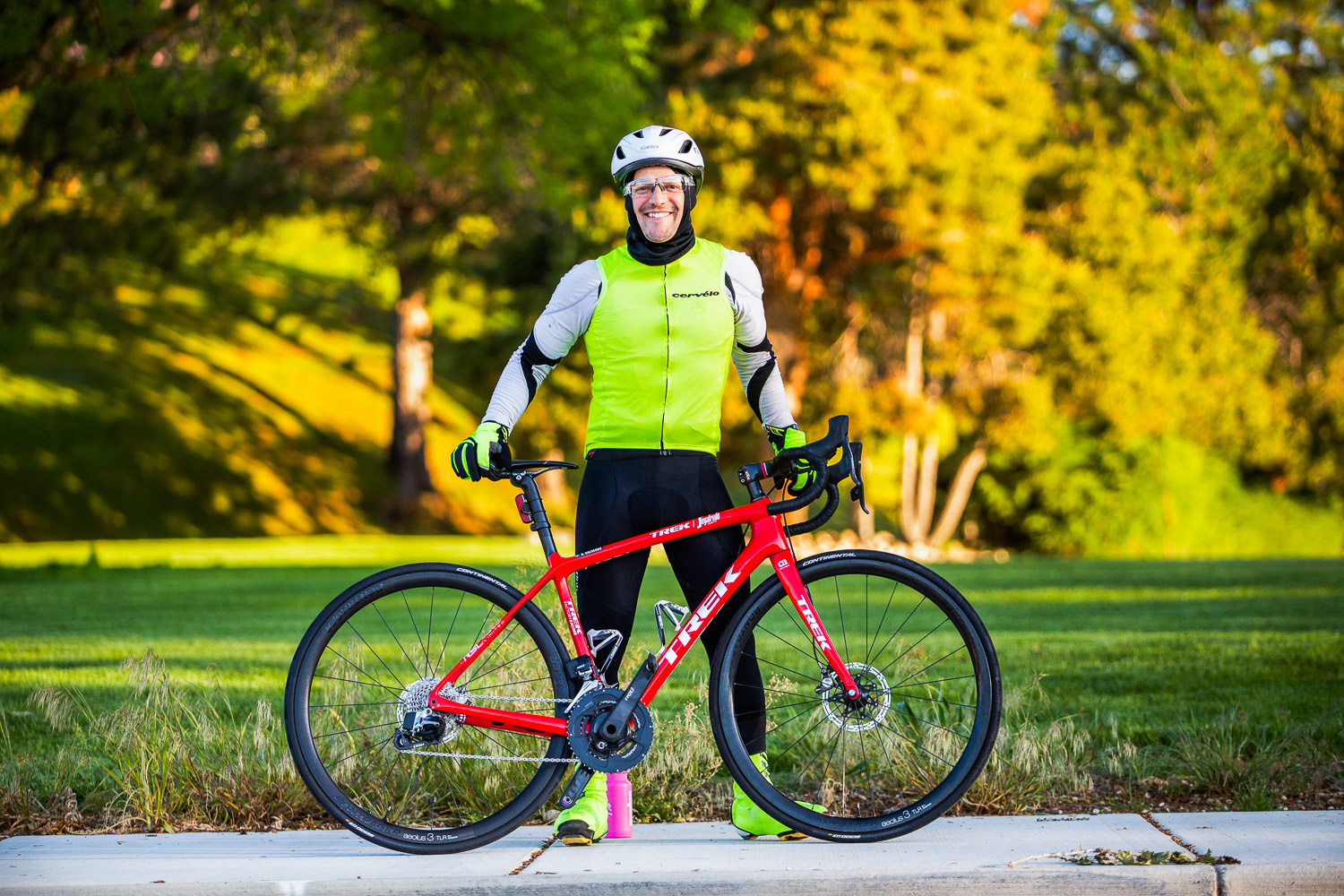 What is Everesting? What is "Everesting 10K"?
An Everesting is a bike ride where you reach an elevation gain equivalent to the height of Mt Everest (29,045ft or 8848m) in a single activity, within 24 hours and without sleep. One of the key requirements is to ride the same segment up and down until reaching said elevation gain (you can't descend the hill from a different route -a "loop"-, and you can't pick a mountain and ride different "faces" of the same mountain). This is to avoid "momentum gain" in short segments.
As long as the activity is recorded in full, the rider can choose the course. This is one of the cool aspects of Everesting; it can be done on an epic mountain in the Alps, or it can be done on a short/punchy hill in your neighborhood. These days it can be done virtually via Zwift too. I chose the "Half Bogus" segment (more on my reasoning below), but there's some folks who reach the Everesting target by riding a short hill in the middle of a big city 200 times, for example. All Everesting completions are recorded in the Everesting website's Hall of Fame (see link below) and there's different categories of Everestings: "Short" (you chose a short/steep hill), "Virtual" (done indoors on a trainer/Zwift), "Soil" (done on gravel/MTB routes), "Significant" (if done on a famous road), "Suburban" if done in the middle of the city, and a few more. Up until last week, ~5,000 people worldwide had completed an Everesting, and it had been done 4 times in the State of Idaho.
An Everesting 10K entails riding beyond the standard Everesting height (8848m, 29,045ft), to complete over 10,000m (or 32,808ft) vertical elevation gain in a single activity. There is two ways of achieving this: 
1) "The limit": Get over 10,000m vertical gain within 24hrs, no distance limit.
2) "The journey" or "ROAM": Get over 10,000m vertical gain, within 36hours but you have to complete a minimum of 400km (~250 miles).
Up until last week, no one had accomplished an "Everesting 10K" in Idaho.
*Regarding virtual Everesting on Zwift: this has been increasingly popular last 3 months due to COVID and a few other reasons. My personal view is that virtual Everesting is also a great achievement to do at home (I may try it sometime!), but I chose to do my first one outdoors given the added difficulties: battling the elements, riding in the dark, having to focus on the technical aspects of descending -on Zwift the game does the steering for you, while in "real life" one must not lose focus when descending a hill at 45mph-, and a few other reasons like not having video game power-ups in the "real world". I am of the opinion we do this to get a small glimpse of the struggle Mt Everest climbers feel and part of that comes from being outside with Mother Nature. Both great achievements, but mentioning it as this blog focuses on how to tackle this type of challenge outside, not on a trainer. 
Why Everesting/ or "Everesting 10K"? 
This Spring I was supposed to race Ironman St George (May 2nd) and due to COVID, my race was postponed. Most triathletes/cyclists are living a similar situation with race cancellations, as are people in general with their everyday lives; all due to the pandemic. 
In February (when events started cancelling), I decided my training focus had to shift to a new target that would fit the "new rules": (1) something I could do without needing a mass-organized event (2) something I could accomplish by myself (or within social distancing parameters) (3) something I can choose to take place in a "safe" location near home, and (4) something that would keep me motivated to train hard and raise the bar. I wanted to share with my friends and community that we can still accomplish "extraordinary" things despite the current conditions. 
I chose Everesting 10K, but that may not be the choice for everyone. The feeling of accomplishment could come from riding Boise to Idaho City, or going up Bogus once, or riding from Boise to Eagle, or doing the Greenbelt end to end. The goal is personal, and that makes these times beautiful and unique. As much as I enjoy racing Olympic or 70.3 or 140.6IM races, that's not why I ride bikes or why I run/swim. I ride bikes because I like cycling and the sense of freedom it gives me.
When trying redefine my focus in February, I realized no one had gone a full 10km vertical (32,808ft) in the State of Idaho, and that presented a fun opportunity. Also noticed the "Roam" version of the Everesting 10k had only been done 160 times worldwide... The uniqueness of that challenge sealed the deal.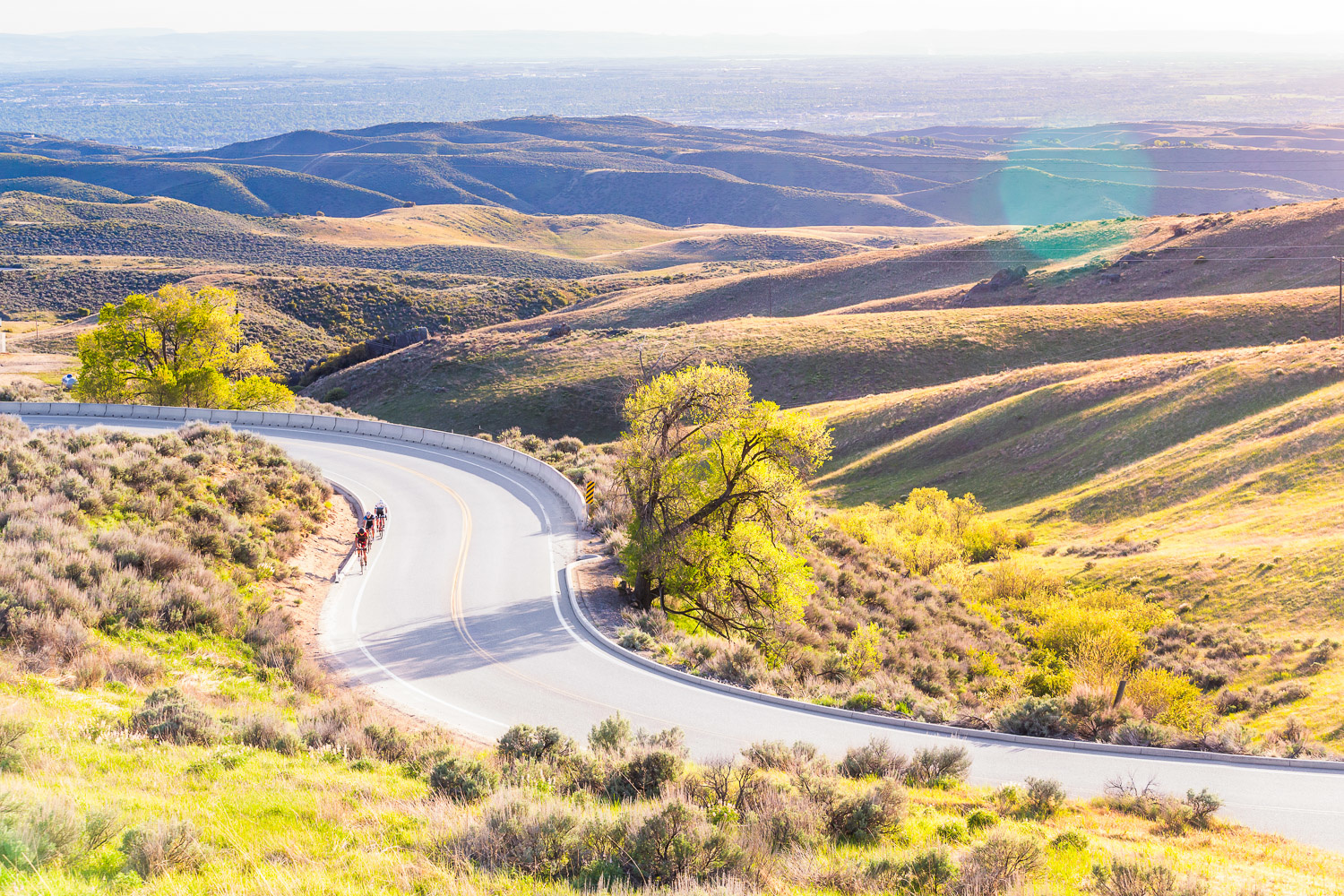 How did I prepare?
The preparation process for an Everesting can be dividided in 4 categories: route choice, gear/equipment choices, fitness/physical prep (including nutrition) and mental prep. 
Route
: unlike major races, for Everesting I got to choose my own route. Decision was made as a combination of "
what I want to accomplish
" and "
what my limiting factors are
". Limiting factors are very personal: one person may experience knee pain after several hours, back pain when climbing, inability to be in the saddle for long periods or feel uncomfortable with fast descents. In my case, the limiting factor would be joint pain: I knew that riding a road that's too steep for too long could exacerbate previous knee injuries I had from soccer. On the other hand, I am fine pushing the endurance engine for a long time with proper nutrition. So my choice was to ride longer distance in a moderate incline (Half Bogus is ~4.5% average). This meant my day would be significantly longer -as I have to cover more distance to get the elevation- but this was not about checking a box or "finding the shortest path" to Everest, this was about the journey. The 
"Half Bogus" 
segment 
 was perfect to keep me away from my limiting factor, and to achieve the Everesting 10K/Roam mark that had never been accomplished in Idaho until last week. Additionally, I wanted to do Bogus Basin since this is an iconic road for us Boise athletes (represents our 4-season playground, the ski hill, the foothills and its wildlife, Boise National Forest, the epic views, etc).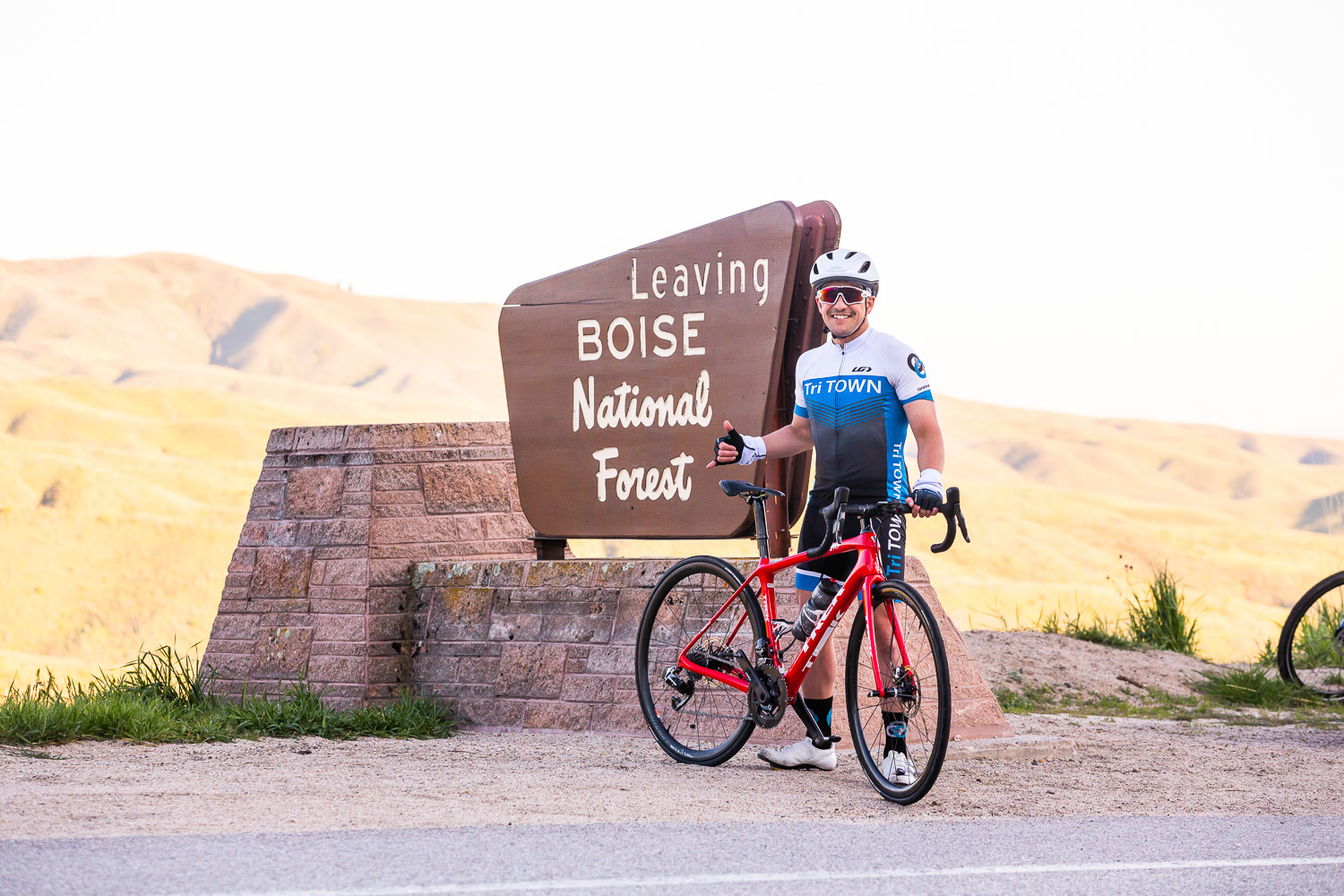 Equipment: one would think in this department it is all about light weight. There is truth to that, but when you know you'll be out on a "long journey", comfort and safety trump weight. At first I got a bit weight-obsessed and used my kitchen-grade scale to weight components and compare the models/brands I had to see where I could remove 50g or 100g here and there. I learnt some through that exercise, but all of that became irrelevant when I did training rides up Bogus and it was pitch black and nearing freezing temps at night: it's fine to try to optimize weight but you absolutely need to choose the brightest lights, the thickest gloves and whatever keeps the core temperature and the limbs warm.
An area where I did more experimenting than ever before was in the area of GPS/electronics. Specifically, testing the limits of my GPS devices to see which one had the best battery life, the least amount of data integrity loss, elevation gain accuracy, and failures after 10+ hours (failures while charging mid-ride or while uploading the gigantic file at the end). Every single person who has done an Everesting will recommend having a back-up device. If you will ride more than 12hrs, batteries will die too so I tested "charging the devices mid ride" and this was not just experimental: I did find one of my devices started having issues when the files became too big (Garmin 935XT, maybe due to the altitude changes or the mid-ride charging), so that device got used to record each individual ascent, as opposed to keeping track of the whole 20+ hours in a single file (chose Wahoo ELEMNT Bolt for that). 
In terms of bike equipment, proper gearing is key. I went with a 34/compact in the front and a 32T in the back. This is my steep climbing combination, the "granny gears" as they say. I don't always need the 32T and the segment I chose was not extremely steep, but I did spend a fair amount of time on that 32T... Sometimes to get up a steep section, sometimes to ensure I had high cadence to get active recovery. 
Fitness: as a USAT coach, I understand what it takes to be ready, but I work with Antonio as my coach since two minds work better than one. As COVID hit and we re-focused the spring season, running/swimming volume reduced and cycling workouts focused more on hill-climbing. Interval work was still present but the end goal was to build a steady aerobic engine and strengthen the right muscle groups for climbing. I spent several hrs a week riding up and down Bogus at different intensities and calibrating the engine so I knew what heart-rate/power would be adequate to get me through this with a smile at the end. 
I had a good idea of my nutritional needs per hour based on previous Ironman races (carbs/hr, calorie loss, sweat rates, sodium/magnesium, etc), so I thought a similar strategy would work here. That approach worked well until the 16th or 18th hour where my body just couldn't process the same food I had been feeding it the entire day. I noticed the "signs" of discomfort and made some adjustments to re-calibrate (not surprisingly the main change was returning back to just water in my bottles, vs. Tailwind or Skratch). This is an area I need to study more... What works perfectly on a 6-hr workout doesn't necessarily translate to a 12, 18 or 24hr activity. 
Mental prep: the mental aspect is critical pre and post ride. Prior to the ride, it is all about reducing "guesswork" (as stated above, I knew what HR and PWR I had to sustain) but also minimizing issues within "what you can control". For example, this ride was scheduled for Wednesday 5/6 but the weekend before I noticed that day would have gnarly wind gusts and a couple hours of rain. I can't control weather, but I can control when I go riding. So we moved it to Thursday, where winds were a lot milder. Likewise, I had looked into average temperatures and "daylight hours" to choose the right day.
Prior to Everesting day, I had to conquer a "worry" of riding alone through the night up the mountain. It can get pretty lonely out there and there's wildlife roaming in the foothills at night. Testing different light set ups, making noises to let animals know I am approaching, reading about Mountain biker's strategies for dealing with wildlife encounters and doing a few training rides in the dark helped me reduce that anxiety on Everesting day (I did my training rides with bear spray in one of the bottle cages of my bike, just to have that extra layer of peace of mind).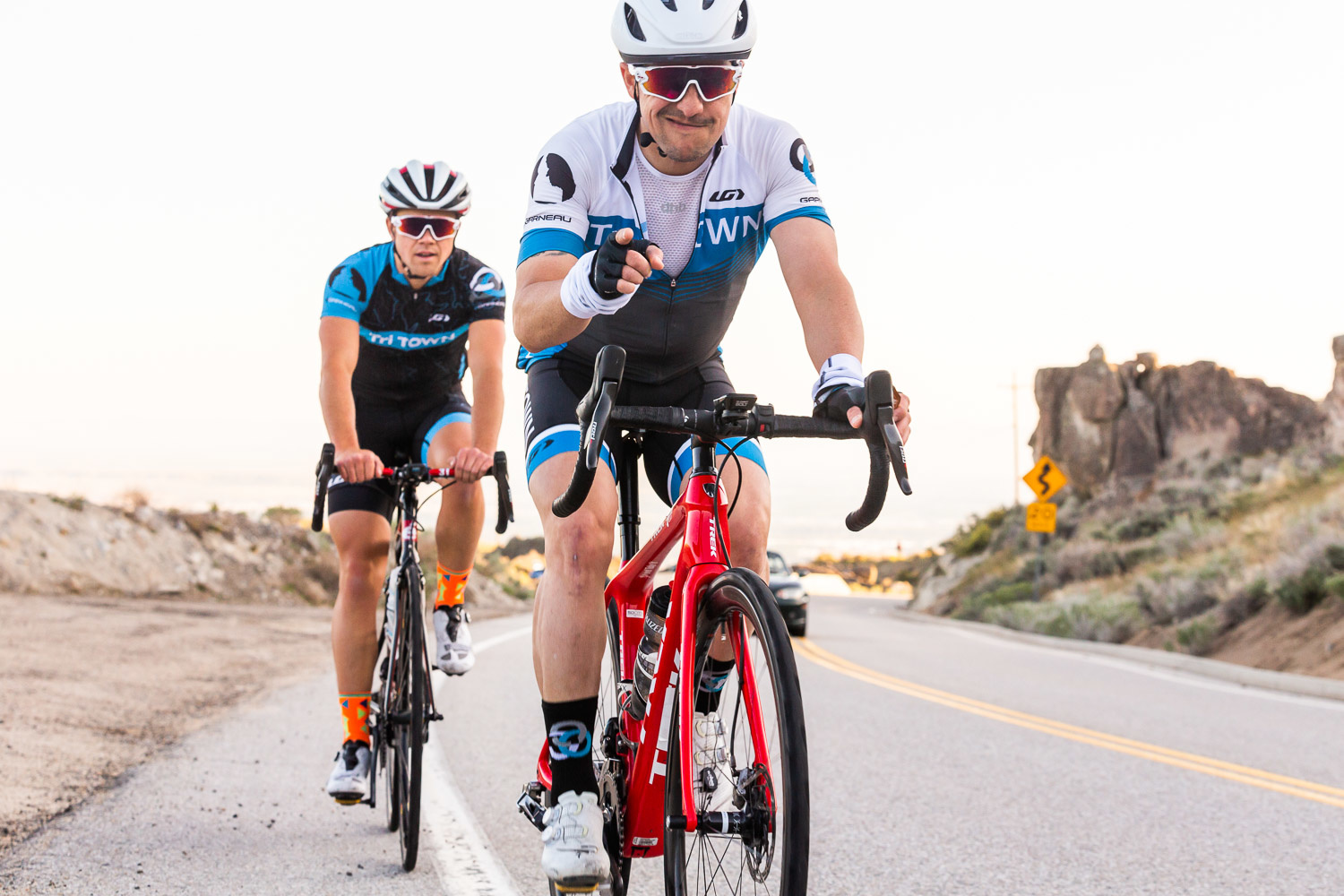 On Everesting Day: 
Base Camp: On Everesting Day, riders are encouraged to set up a "base camp", which is the area where small breaks will take place: water refills, changing clothes, re-applying sunscreen, or any other need you may have. Depending on the length of the segment, your base camp strategy may also change. I've heard from folks who choose really short segments in order to minimize the weight they carry. For example, if the segment chosen is 200 yards long, there is no need to carry water bottles, food, or even extra layers with you. It can all be left at the "base camp" and just pick up as needed. 
In my case, "base camp" was my car parked at the bottom of Bogus Basin Rd. In the trunk I had a cooler with 10 bottles of pre-mixed sports drink (Tailwind), a water jug to wash myself, plenty food (gels, fruits, nuts, honey stinger waffles, etc,) and a few changes of clothes. Changing clothes once or twice through this ride is also encouraged (unless you are trying to beat a time goal). Clean clothes feel refreshing and to some extent re-energizing after 12+ hours. 
Since the "Half Bogus" segment is long (~8 miles up and 8 miles back down, roughly 70 minutes to return to Base Camp), I had to carry everything I needed for the following 75 minutes: nutrition, hydration and extra layers for the chilly descent.
Pacing strategy: as in any triathlon or cycling event, proper pacing is key. My approach on this was to ride the segment several times at different intensities and gauge what the result would be for each intensity (power, HR, RPE and time). I came with the rough averages below:
Ascent - Hard Effort: 38 min @260W and 164BPM 
Ascent - Medium Effort: 48min @200W and 144BPM  
Ascent - Easy Effort: 55min @170W and 125BPM. 
Descents: 18min for a "Medium" effort & 19:40 was the average for an easy effort. Small variation in the descent.
UP & DOWN at "Medium Effort": 1hr 07min
UP & DOWN at "Easy Effort": 1hr 16min
These were my ranges and capability. A "hard effort" can only be sustained for 2-3 climbs before I start cramping, so that is out of the question. The numbers above gave me confidence that sticking to a range of 160W~180W would help me finish these segments within 75 minutes at a sustainable rate of perceived exertion and HR.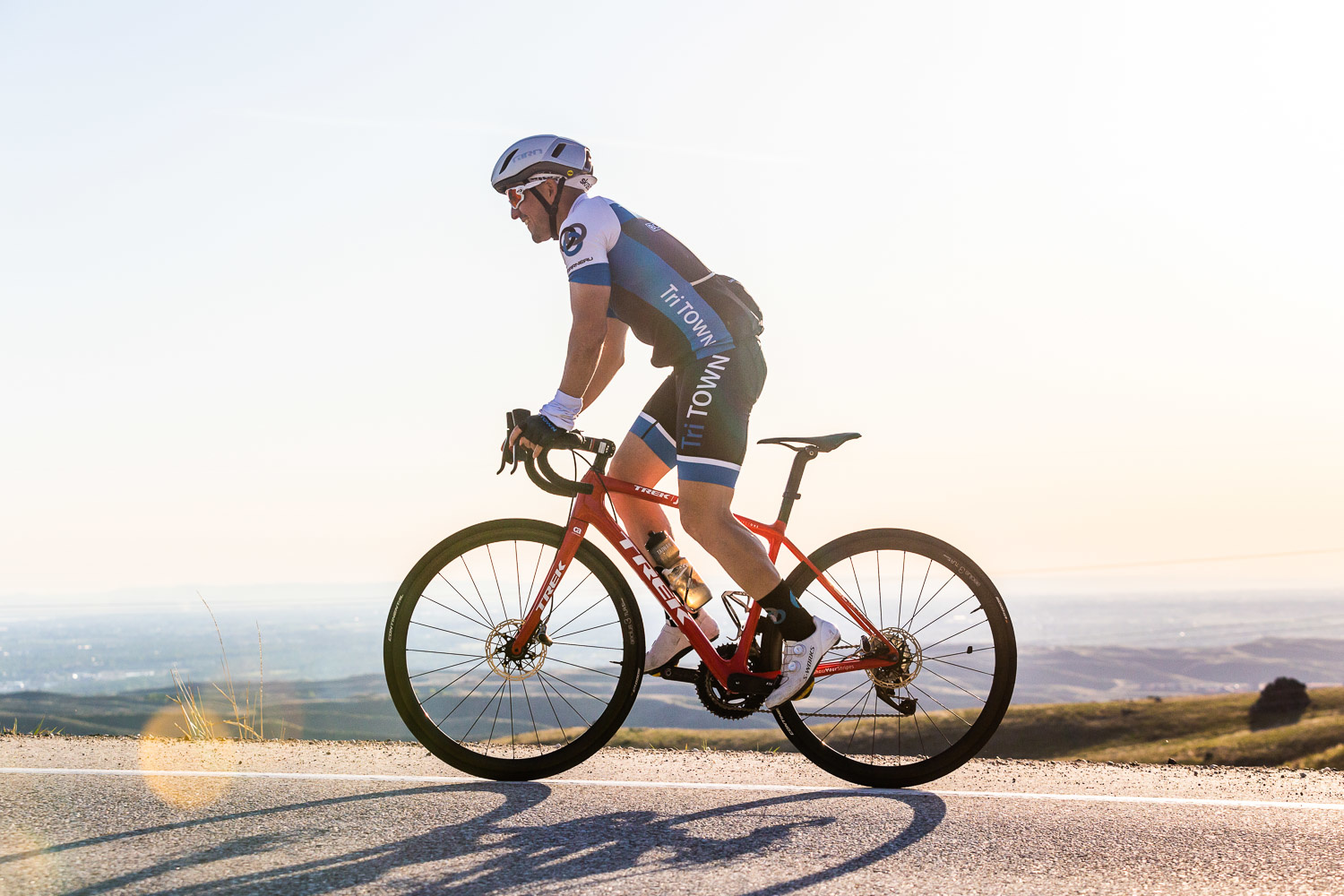 Mental:  
Pacing above sounds good on paper, but one must come to terms with the fact that, in a 250+ mile ride, some things will not go according to plan. Fatigue, weather changes, mechanical failures, many factors come into play and the key is to always maintain a positive attitude. Reacting positively to these adversities not only helps you get past them successfully but also make the entire experience that much more enjoyable. 
Focusing on "small victories" helps maintain that positive attitude too. Each climb, each return to base camp, each time we passed the area with the switchbacks and the trailheads, seeing friends... Each of those were small victories in my head, that helped maintain the positive outlook.   
In an "ultra" type of event like this one, I experienced physical pain but the main struggle was to manage the desire to sleep. Had been up since 2am and then rode all day, so naturally I'd feel sleepy and I knew this was something to be very careful with, especially descending. What helped me was to ensure I was always pedaling while descending (and not just "coasting"). Even if pedaling was easy, it allowed a bit of extra blood flow to keep me alert. 
Recruiting a good "support team" also helped manage the desire to sleep and maintain motivation. Antonio, Travis and Scott helped me big time in this area... Telling funny stories about previous cycling trips/races late in the evening when I was really depleted and just chatting about things that helped "lighten up the mood" and keep me distracted. Recruiting your support team is also something that should be planned: "spreading" the help throughout the day so you have help in the more emotional moments and asking different folks to help you with different "tasks" so most things are covered. My wife D'Arcy took care of a few key activities (refilling my water bottles halfway through the day, re-charging my "back up device" and she also helped me bring some food in the afternoon that I could not leave in the car for hours). Travis was my riding buddy the first 4hrs in the dark. Scott took amazing photos. Some brought their bikes and joined for a lap or two up the mountain. Others came to cheer and enjoy the afternoon. It was a team effort in the end.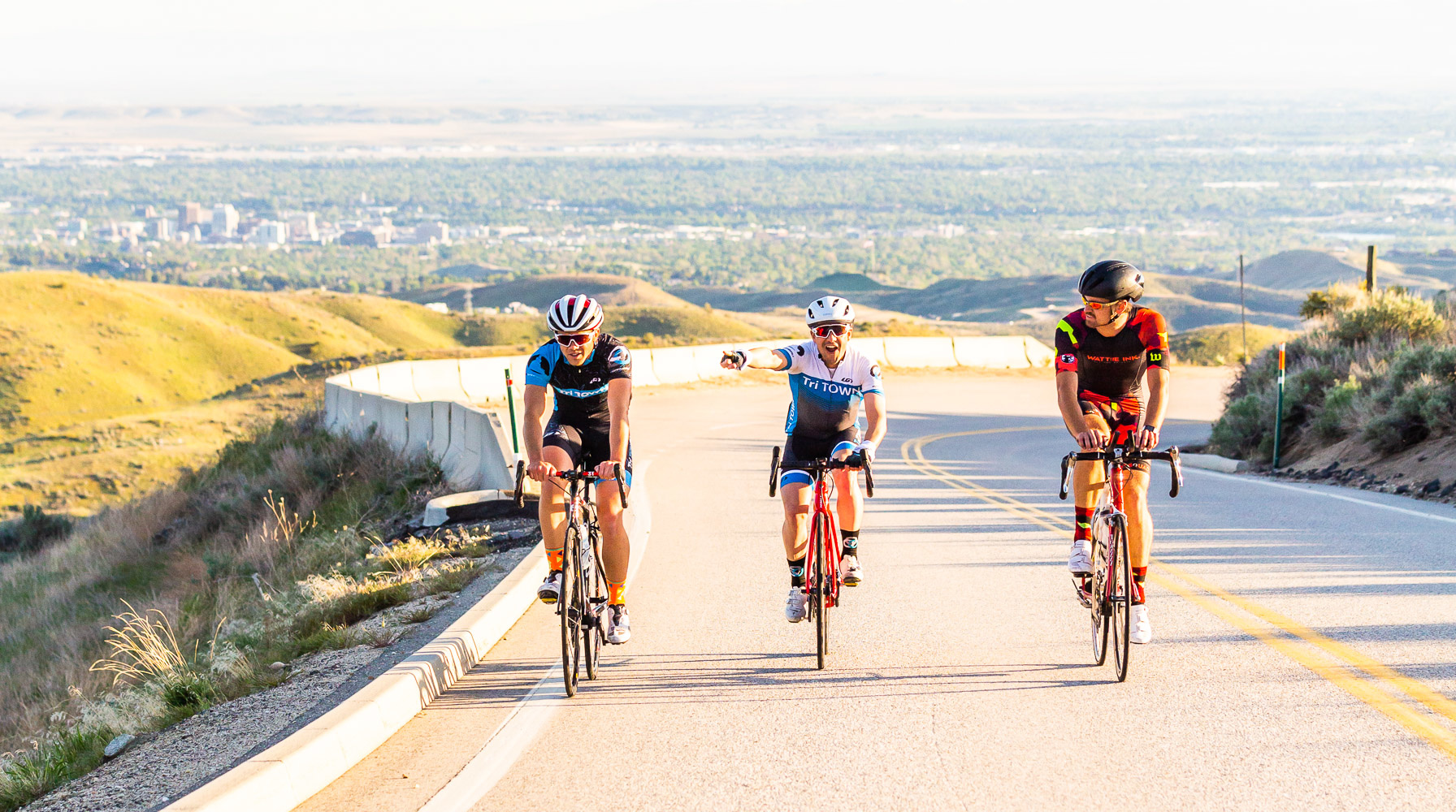 Final thoughts: 
Through sharing about my Everesting experience, my main goal is to encourage others to maintain their motivation by adapting to the current challenging conditions we are facing. It is very easy to let this situation "turn off the motivation flame", but we can also come out of this with a new "win". One of the athletes I coach was pretty bummed the Marathon he was going to do in June got cancelled. We had some talks about his motivation to train, and we are now shifting the focus to planning a "solo" Marathon that will be done in a much nicer setting with beautiful mountain views and where a similar "base camp" strategy will be set for him. Something that will keep the training motivation going, and may become more memorable and enjoyable than running in the middle of a big city, standing in line to enter the gross port-a-potties before the race (lol) and all those fun things that come with a mass event. 
And the same concept applies outside of training: in other areas of our lives (work, hobbies, family, etc,), let's re-shape the goals to remain engaged and to come around at the end of this pandemic with a new "feather in the cap". 
Cheers! 
-Ricardo
---
Final Stats: 
- Total Vertical Gain: 10,822m (35,500ft)
- Total Distance: 411km (255 miles)
- Total Riding Time: 21hrs
Like the newsletter? Please forward to a friend so they can subscribe.