"I knew when I left Tri Town that the LT testing was going to be a great investment. The value of the testing and the recommendations you made for me have made a tremendous difference in my training. I'm fully healed, have dropped about 10lbs, and am already faster in all three sports than at any time last year!"
-S Scholes, 2012.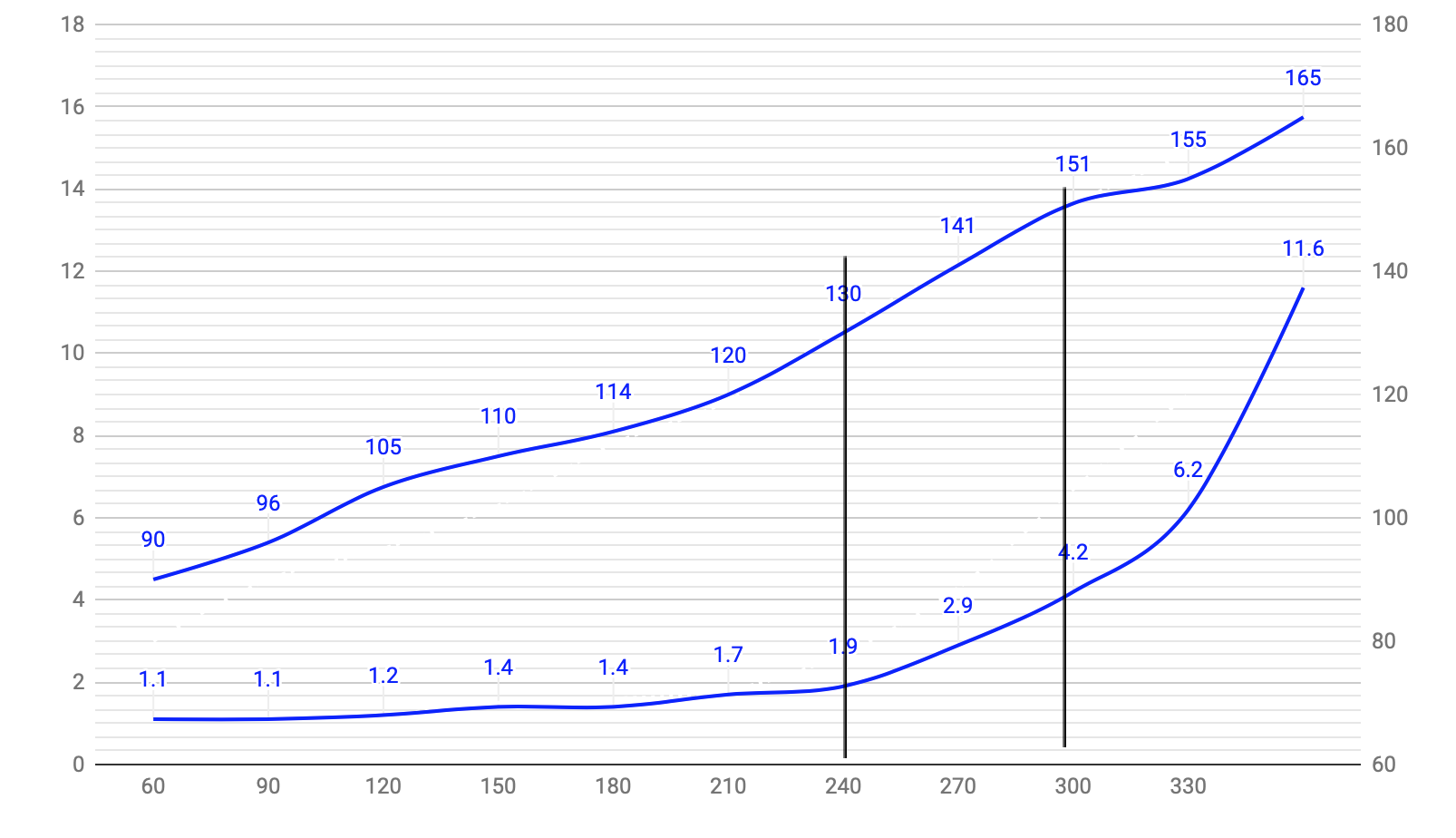 Lactate Threshold Testing: $125
Lactate threshold testing is one of the best services we offer athletes right here in our store. Blood lactate testing is used by many of the world's leading athletes to help determine key training metrics like:
Training Zones
Changes in fitness
Race day pacing
How does the test work?
We conduct blood lactate threshold test on a calibrated trainer right here in our store. You will ride your own bike, so bring everything you need for a typical indoor trainer ride. The test typically takes about 30 to 45min, starting very easy, and every 4 minutes we gradually increase the resistance. At the end of each of these 'steps', we take a small blood sample from your ear or finger, while recording your heart rate, power, and perceived exertion.
For a deep dive on the 'how and why' of blood lactate threshold testing, please read our documentation here.
After your test we review the results and explain in detail how to use this information to reach your training and racing goals. Additionally, you receive a complete recording of your results for future reference.
Total testing time is approximately 1.5hrs. The cost of the test is $125 plus the cost of the lactate strips used (typically an additional $12-$20). 
Schedule your appointment
You can schedule your test online, or in store.
It's best to conduct these tests at the beginning of an important training block (to determine ideal training zones), and/or at the end of a training block to determine how well your responded to the training.
. 
Train normally before your appointment
A recovery week is a good time to do a blood lactate threshold test, but is not required. Do not do an overly draining workout the day before your test (the results of the test will simply show that you're tired). 
Eat a good meal beforehand
We do not recommend going into a blood lactate threshold test fasted, or underfed. About 2-3 hours before your test, have a balanced, pre-workout meal. Hydrate normally for you. You will be allowed to drink and eat (if necessary) during the test.