Team Tri Town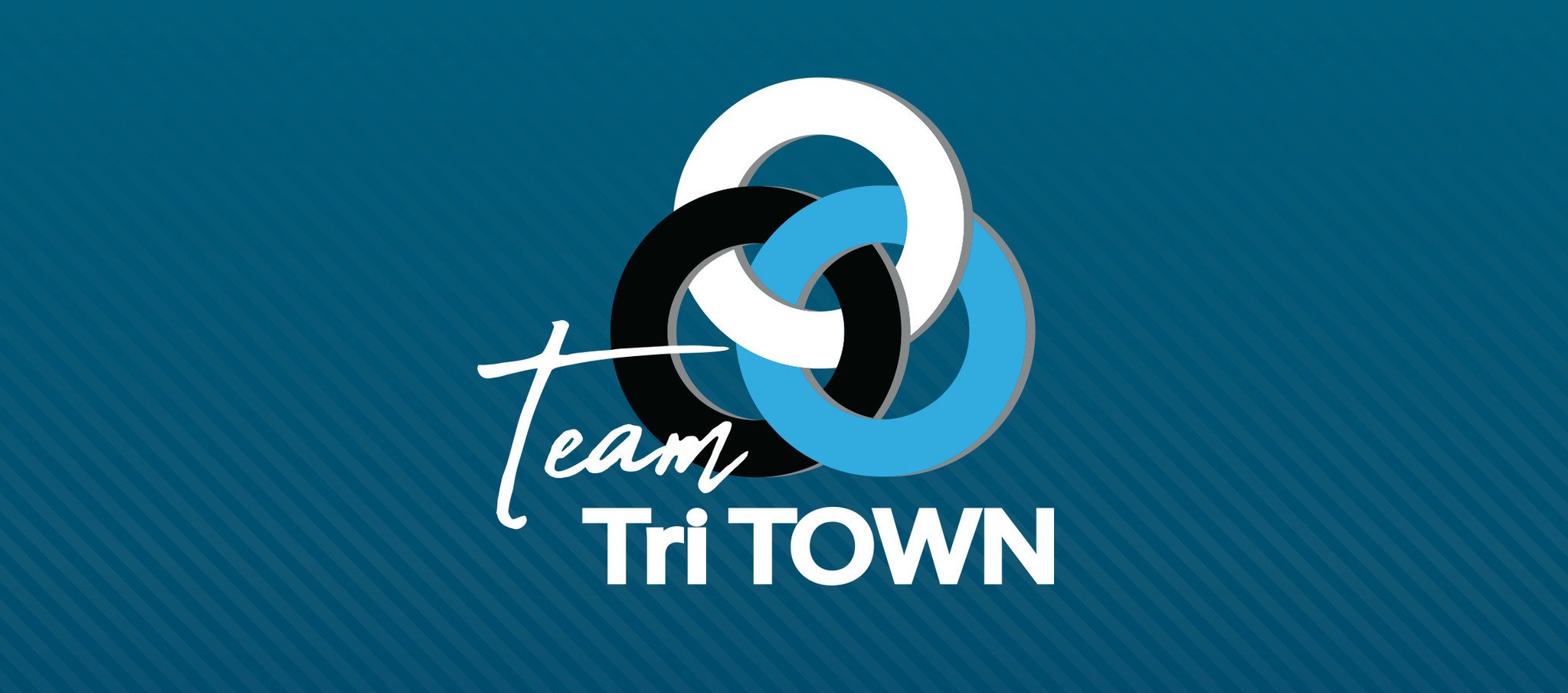 Welcome to Team Tri Town
The mission of Team Tri Town is to build the local triathlon community while educating, identifying, and sharing best practices to optimize triathlon performance. We are unlike any team you have been a part of before: we are one part training/racing team, and another part experimental group designed to flesh out and test ways to optimize your athletic performance. We use the natural curiosity and passion of our team members to come up with intriguing performance-based studies, all the while following the most modern training practices to building our fitness towards key events throughout the season. 
A season built around key events
We think about the big picture, so you can focus on today. To do this, we built an Annual Training Plan (ATP) with various blocks designed to prepare you physically, mentally, and technically for a few key events. The ATP is designed around some of the most popular events for Treasure Valley triathletes, and is flexible enough to be adapted for various events throughout the season. Once signed up for the Team, you'll receive a more detailed monthly plan with daily workout suggestions.
Our key events for 2021 are: 
St. George 70.3 (May 1st) 
Ironman Coeur d'Alene (June 27th)
Burley Spudman (July 31st) 
70.3 World Championships (Sept 17-18)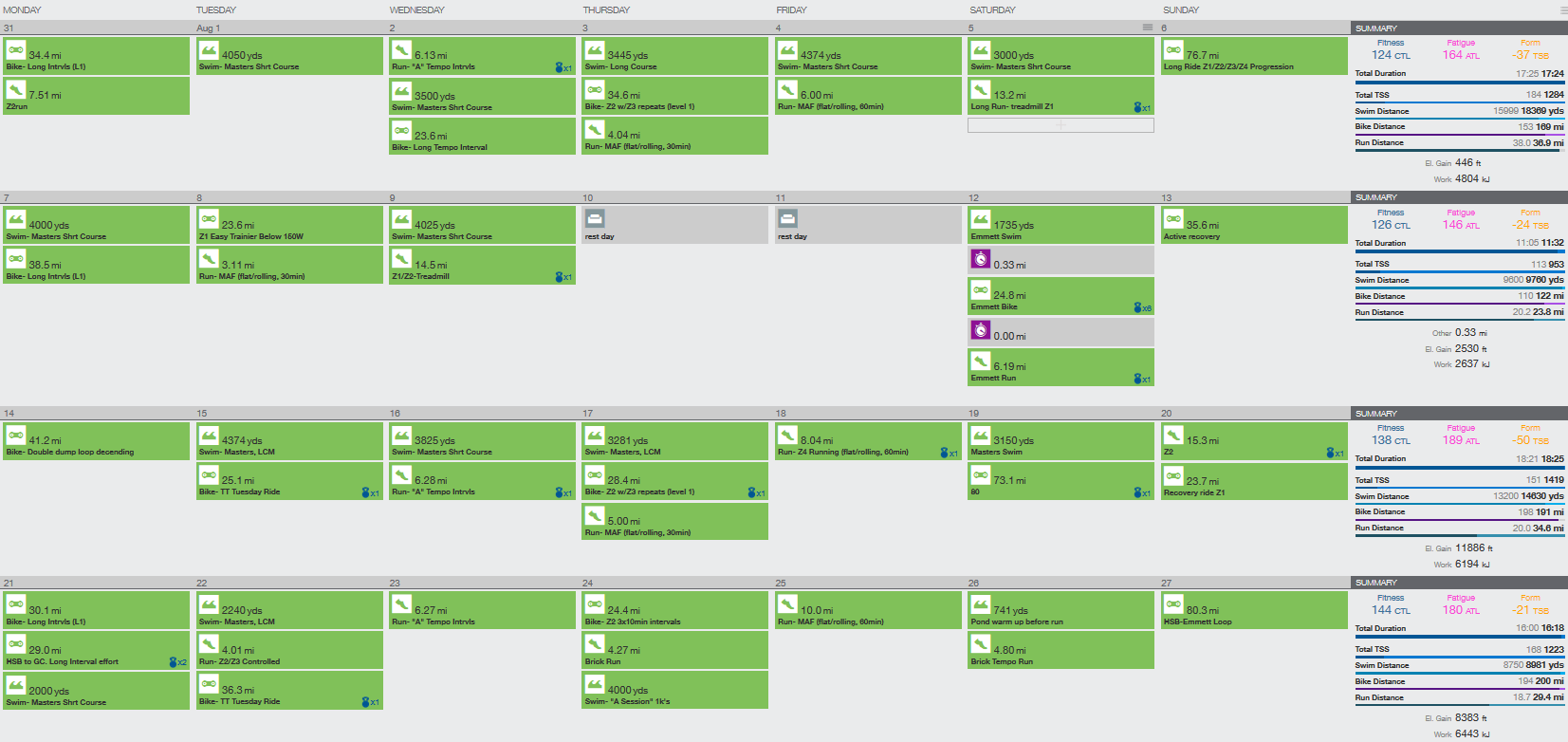 Solo and group workouts
Swim, bike, run, and strength workouts are integrated into the plan, with workout descriptions for every day of the week. Workouts are provided in both solo and group formats, with instructions on how to modify them to your skill and comfort level. Various workouts at all times of year are scheduled to help you benefit from the camaraderie of a dedicated group. 
While our ATP provides the "big picture", we write your daily workouts on Training Peaks: a world-class online training platform. Record your workouts, as well as metrics like heart rate, power, body weight, and more on Training Peaks. 
*Note: during the pandemic many group workout activities will be limited in the number of participants allowed. Thank you for understanding!
Experimentation throughout the season
We are a performance-driven group, and this means testing the training methods and products we use. As part of Team Tri Town, you have the opportunity to join our "Test Team" and be a part of a broad range of experiments scheduled throughout the season. For example: join us for aerodynamic field testing a month before your key race. During other times, jump into another study to determine if you could benefit from a lower (or higher) carbohydrate diet. All studies are voluntary, well thought out, and timed to complement the current training block.
View our upcoming studies, and help us create new studies or share with us what studies you're most interested in by filling out this short survey.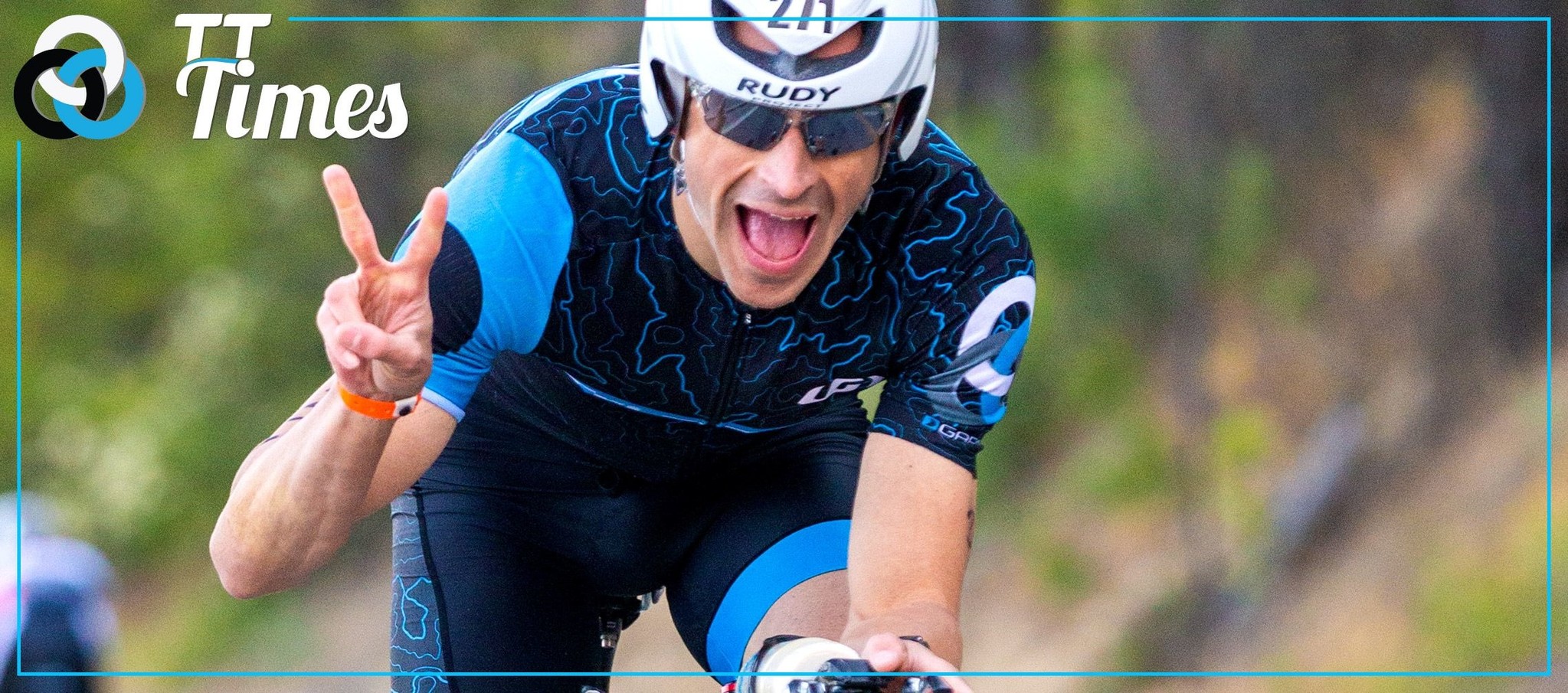 Knowledge sharing and education
For years we've published "The Tri Town Times", a popular weekly newsletter designed to inspire thoughtful training and healthy living, while keeping you up to speed on the world of triathlon. Your membership to Team Tri Town includes a more detailed monthly newsletter, summarizing the prior month's "Test Team" studies and conclusions, as well as explaining in detail the next training block. We'll keep you up to date with team member race results, team training, research, and equipment relevant to triathlon and athletic performance.
Supporting clinics and seminars throughout the season
As part of our mission to share best practices to optimize triathlon performance, we provide regular and timely hands-on clinics and seminars throughout the season. Seminars are lead by our coaching staff and/or guest speakers who are experts in their fields. Clinics are hands-on and designed to improve your skills whether it be transition practice, flat tire repair, bicycle handling, and more.  
View our upcoming clinics and seminars, and help us determine which topics in the future you are most interested in learning more about by filling out this short survey.
Pricing
Full membership to the Team is $50 per month, or $550 per year (1 month free when paid upfront). You can start or stop your membership at any time. 
Sign up 
Sign up for your first month's membership or for a full year (and receive 1 month free). You'll begin receiving daily workouts the very next day, and we'll introduce you to the rest of the team in our next monthly newsletter.
Schedule your on-boarding
Schedule a one-on-one (either in-person or virtual) meeting with one of our coaches and we'll walk you through the startup process and answer any questions you may have. Even if you have not signed up, schedule a meeting with us if you simply want to learn more about Team Tri Town.